Hate Comcast? You're not alone.
 
Fortunately its grab for more power is hitting some bumps in the road. The FCC just this week paused the clock on its review of the Comcast-Time Warner Cable merger.
 
This is a big deal: A merger that once seemed like a sure thing is now in limbo. So in honor of this development in the fight to stop Comcast, we want to share our "10 Reasons Why Comcast is the Worst" list.
 
1. It's literally the worst.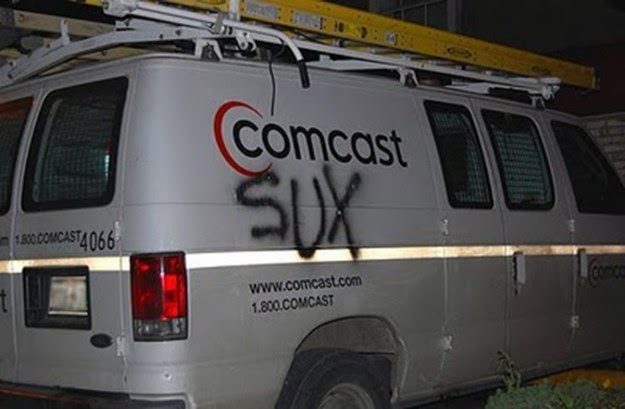 This year, Comcast won Consumerist's "Worst Company in America" award for the second time, beating out other evil companies like Monsanto.
2. It steals from you — and makes you pay.

 
(Apparently it's your fault if Comcast employees steal your identity and go on a shopping spree.)
3. It keeps pretending it loves Net Neutrality.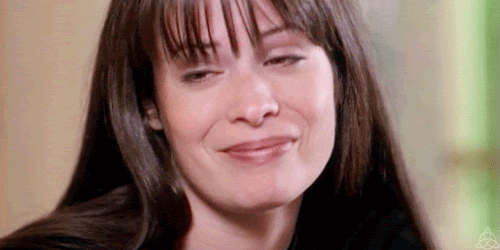 How stupid does this company think we are? (Don't answer that.)
4. Complain about the company's bottom-of-the-barrel service?

 
You may lose your job because Comcast would rather whine to your boss than fix a billing error.
5. You want to cancel your service?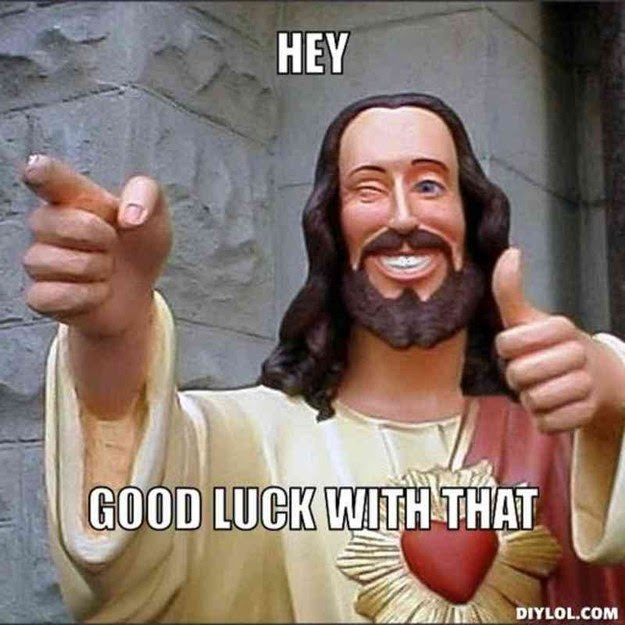 Get ready for a screaming match or a life spent on hold.
6. You have to work for Comcast?

 
We're so sorry.
7. It's spending millions in Washington to get its way.

 
(A Comcast-meeting reenactment)
8. Even politicians hate it (well, the ones who don't just take the money and run).

 
Yep, you know it's bad when politicians hate you.
9. It thinks merging with the similarly despised Time Warner Cable is a great idea.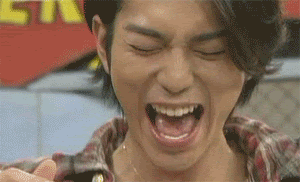 In this case, bigger is anything but better.
10. It just doesn't give a f%ck.
(Beware — this video is NSFW.)


These are just 10 of the many reasons why Comcast is the worst. But thanks to the FCC's heightened scrutiny, we have more time to stop the unholy union between Comcast and Time Warner Cable.
But it's too early to claim victory. Please donate today to help us keep the momentum against the merger moving. Generous donors will match every penny up to $100,000, doubling the impact of your donation.
 
Thanks so much—
 
Wagatwe, Mary Alice, Amy and the rest of the Free Press Action Fund team 
freepress.net
 
P.S. If you love our list, share it on Twitter and Facebook to spread the word!
 
Images are from, respectively, Ebaumsworld/via ebaumsworld.com; Stop the Cap!/via stopthecap.com; UK Mix/via ukmix.org; Fallout Wiki/via fallout.wikia.com; DIYLOL/via treasure.diylol.com; GIF Sec/via gifsec.com; Giphy/via giphy.com; Quick Meme/viaquickmeme.com; Wikia/via random-ness.wikia.com

The Free Press Action Fund is a nonpartisan organization fighting for your rights to connect and communicate. The Free Press Action Fund does not support or oppose any candidate for public office. Learn more at freepress.net.
Join us on Facebook and follow us on Twitter.